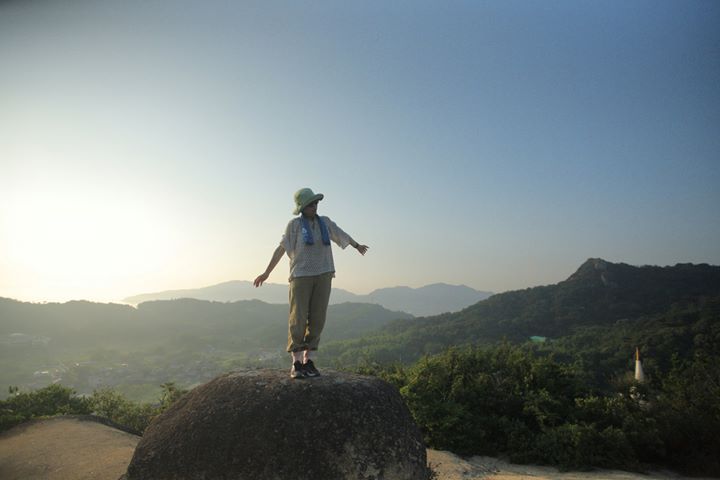 Photographed by Kouji Nomura.                                                                 
Hi there!
I'm AYUMI MUYA who's the new reservations desk of the Shiraishi Island International villa. 
WELCOME TO OUR BLOG!
TODAY, I started the villa's blog. Therefore I would like to introduce our new villa and the story of our beginning!!
Since April in 2017, I was trying to reorganize the management of the villa.
And finally submit a business reconstruction to the parent organization march in 2018.
Then, Me  and my family decided to move to the island and started to manage the villa together since April 1st in 2018.
Soon as we started to work for the villa, we started to welcome people by our self in our best way.
Although, to be a host of guest house is the very fast time for us to do as a job.
that's why many problems happened to us in between guest and us for our beginning. 
Somehow, after each problems happened, we prove it through some reviews we got from our guests.
And all guests we have having are so lovely and good people, so, we appreciate so much all people came to the villa so far. 
We hope will be super host of the villa!!
Anyways,THIS IS OUR DAIRY OF THE LIFE ON THE ISLAND, TOO!!
The fast person to introduce in the villa is the site manager "Moyo Muya".
He has been changing the villa to be organized and clean out in the site as much as we can walk barefoot.
And very friendly and honest to our all guests. He is really suited for the place and we really need him there.
We wish many people will come to the villa, and meet us, share the precious things on the island together!!
The island will be your home away from home! we promise.
Well, We would like to introduce our lovey guests from last month who took the gorgeous picture on the top page.
They gifted us some beautiful pictures. this one is one of my favorite pic! 
They are on the Hato-Ishi (big wild stone) in the mountain in this pic!
Thank you for sharing us such a great view!
You are amazing as an artist and a husband.
Also, I would like to thank people who comes to the villa so far since we started working for the villa.
Hope to see you all again!!
SINCERELY,
AYUMI & MOYO